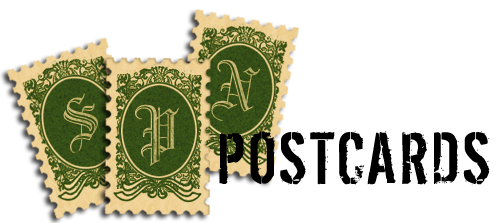 Hello everyone, it has been a while. How are you all doing? I want to express my gratitude for your continuing support of this project, all your hard work this year especially, and my hope that you will all join us again in the summer for the season 5 postcard drive.
Though shooting can sometimes go long the last day of scheduled shooting for season 4 is March 27th, so we would ask that you
stop sending postcards to set by the 13th of March
. That gives everyone two weeks to get their last cards in for the season. The cast and crew have had a tough year and lost a few of their own, and I'm sure some positivity being sent their way would be more than welcome. Also, a congratulations on the early season 5 pick-up wouldn't hurt either. :D
So, what do you say?
One last postcard push for season 4? :D
For anyone new to the community, or for anyone who has forgotten the address, you can find all the information you'll need in the
Information post here
. Also, if you wish to create your own card instead of buying, but lack the ability to print it properly yourself there is the
Premium Postcard Service
from the US Postal Service.
Don't forget to comment when you mail out a card so that the mods can thank you properly!
The Manners family has requested that in lieu of flowers that a donation be made in Kim's name to the
The American Cancer Society
. The donation card as well as all other condolences to the family can be addressed to the following:
Holly Ollis
Warner Bros. Television
4000 Warner Blvd.
Bldg 140, Rm 115
Burbank, CA 91522
Also,
pocketfullof
is currently organizing donations to be made to the American Lung Association in Kim Manners name, if you wish to donate to them instead, the information can be found
by clicking this link
.
Earlier today on behalf of the community I made a donation to the American Cancer Society and sent a condolence card to Supernatural Studios, if you wish to also send a condolence card to the crew the address is below.
Supernatural Cast & Crew c\o
Supernatural Films Inc.
8085 Glenwood Drive
Burnaby, B.C.
V3N 5C8
Canada
Thank you to
ldyghstwhisper
for the additional information.
I apologize for taking so long to comment to the community on the passing of Kim Manners; I was awaiting more information before I did so.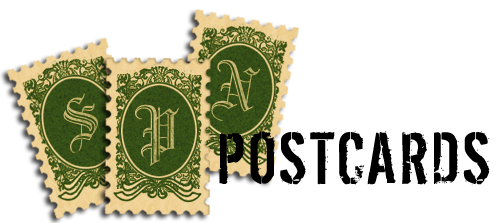 Hello again everyone! We haven't heard from many of you in quite a while, so how the hell are you doing? If you have sent a postcard or many postcards since we last posted in September then please do remember to leave us a comment and let us know about it; we really want the opportunity to thank you for keeping this campaign going. Also, if you haven't sent a postcard out yet, or have only been sending them to Jared & Jensen, then
please consider sending some to the crew
as well; they work longer hours than the boys, and don't get nearly enough praise. You can just label the card "To the crew of Supernatural", "To the office staff of Supernatural Studios", or you can look at
this picture post and see who was nice enough to pose in the pictures we received last season
and address it to them.
Since the holiday season is quickly approaching please be aware that anything mailed after December 5th probably will not make it in time. The last I heard filming was suppose to continue until the 16th, but the post office gets really busy the closer it gets to December 25th. If you are international then you should send cards out even earlier than the 5th.
For anyone new to the community, you can find the address in the Information post.
Note:
If you wish to create your own card instead of buying, but lack the ability to print it properly yourself there is the
Premium Postcard Service
from the US Postal Service.
Anyway, I just wanted to say thank you for all the cards you guys have sent out since we started this thing almost two years ago. I got to see Jared yesterday at Eyecon and I asked him about how many cards they've received total and he said, "
Over a thousand.
" And that's all because of you guys sending in the cards and helping us get the word out to communities outside of LJ, like on the CW Lounge and other message boards elsewhere online. So, thank you guys so much for sending all of those cards! This little project grew way beyond what
phantomas
and I had anticipated when the idea first came up and even more after
deathisyourart
came on board, and it's all because of you guys.
So, yeah, please send more cards! All the info you need to send a card is
in this post
. Please, even if all you write on it is 'thank you for what you do', send a card! It doesn't take much and they really do get a kick out of this! Especially with the new season starting, we have a lot to be thankful for them. We all enjoy the show, so let's make sure they know that and that we're grateful for what they do to bring it to our screens every week! Postage isn't that much and most postcards are less than $1, or you can make your own like I know some of you guys do.
Thanks again, guys!
♥♥♥
Hi, guys! I honestly can't remember the last time I posted in here, but for those of you who don't know me, I'm the other mod :)
Current Mood:

cheerful

Current Music:

3 Doors Down // It's Not My Time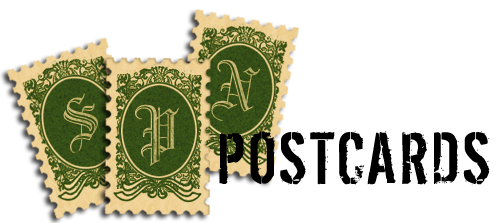 So, have you all seen and recovered from the 4th season premiere? I'll give you a moment to stop fangirling-out... Done now? How about now? Look, we don't have all day, just let me get this out of the way and you can go back to bouncing around the room, okay?
According to the comments we have received, the members of this community have sent just over 100 postcards to the cast & crew of Supernatural since they began shooting season 4. You are all AWESOME! However, after last night's kick ass season premiere, I feel it is my duty as mod to encourage you all to send even more love and praise to those that work so hard to bring us OUR SHOW. That's right, I am asking you to send more postcards. LOTS MORE!!! Enough postcards to justify the P.A.'s working 16 hour days, in the rain and snow, for crap pay, while wearing a very unflattering orange reflector vest.
Please don't forget to comment when you send a postcard, I know that I am behind on thanking people, but we really do appreciate your efforts, and would like to know when people are participating in this campaign.
Also, thank you to everyone who has promoted the community and our campaign! We see you getting the word out, and it brings a smile to our faces knowing that so many people are enjoying the postcard project. :)
Information about the project, including the posting address can be found here: Address & Info post

Promotional Banners can be found here: Promotion postPlease do not post spoilers in the comments. Thank you!
Supernatural Postcard Project Update:
Approximately 50 cards have been sent thus far -- many of them by
bloggingchick
-- according to the comments we have received, and that is not a bad start to the year, but what we really need is MORE! See, nice and simple. MORE!
If you have sent a card and have not let us know about it then please do; we would like the opportunity to thank you for participating, and we also like to have an idea about the number of cards we are sending and that should end up on THE WALL.
If you are new to this community then the information you need in order to participate in this project can be found at
this post
. If you still have any questions about this project, or want to know what the heck THE WALL is, then please ask in comments and I will do my best to answer.
Also, to those that feel inclined to help us out, we could use some pimping wherever you may roam. A few modest banners can be found below the cut if you would like to use them to promote the community. You can upload them to your own scrapbook/flickr/photobucket account, or just copy the text in the box below them. Thank you in advance for your assistance!
(
promotional banners
Collapse
)
Welcome to the first postcard drive of the season! We need community members to buy or make a postcard, write a welcome back message to the cast & crew
(if you would like to address them to individual crew members, like Lou, Jason, Julie, Cyrus, Jocelyn, Lee Ann, Mary Ann, Liz, and Adrian who have posed for pictures for us in the past, go right ahead. Just remember that every crew member deserves a little LOVE)
, put a stamp on it, and drop it in the mail. Nice and easy! Once you have sent your postcard, please respond to this post and let us know so that we can gage community participation. If you would also like to comment with scans or pictures of your homemade or store bought cards then please do so; we all like to see what you have bought and/or created for the project.
If you have any questions, just comment to this post or e-mail one of the mods:
deathisyourart
,
phantomas
&
thirdsouthobbi
.
(
Mailing Address
Collapse
)
Things of note:
1) Sources inside the studio have informed us that they really like funny or original postcards, so we encourage you to buy the funny and/or strange ones, OR make your own cards. Heavy card stock in the dimensions of 4.25"x6" or 6"x8" are treated the same as store bought cards.
2) Please remember to be POLITE and RESPECTFUL; these cards are being sent to a place of business after all.
3) Please do not spray your cards with perfume or send any food items through the mail (if you feel the need to send gifts); some people can have extreme reactions to perfume, and food is never accepted at the studio.
4) To send a postcard from the states into Canada the cost is now
69
72 cents, and sending postcards within Canada is 52 cents until January 1st 2009 (54 cents after that date). If you are from a country other than the United States or Canada, please check with your local post-office for prices.
ETA:
5) For members in the United States (I'm not sure if it works for those outside the Continental U.S.) there is a service through the US postal system that allows you to create a postcard online, they will then print and mail it for you for a small fee. The service is called
Premium Postcard
.
It was just over two months ago that the crew of Supernatural Studios sent us photos of the season 3 postcard wall before it was packed up for the summer, and now everyone is back to shoot season 4 with a BLANK WALL that needs filling up. That is where we the fans come in. :D
thirdsouthobbi
,
phantomas
, and I truly appreciate your enthusiasm and participation in this project.
If you still have postcards that you have either bought or made please hold on to them until production begins on season 4 (when we can confirm the date we will let you all know).
Below the cut you will find all new pictures of the completed postcard wall for season 3 that we were sent to us this evening. There are MANY! 11 of JUST the postcard wall, as well as pictures of the crew pointing out their favourites.
Comment and let us know where you see your postcard, or if you would like to leave a thank you for the AMAZING FRIEND who once again provided us with pictures! :D
(
These photos cannot be exchanged for a Get Out Of Hell free card
Collapse
)
I return with gifts! Oh... and I apologize for being an absent moderator lately, school kind of ate me alive. Thank you to everyone who sent postcards to the cast & crew of Supernatural this season!
Current Mood:

happy
So, PLEASE get your postcards out today! Tomorrow! But at the minimum by Friday! Any card will do, even just a postcard from your home state or whatever, but send that puppy ASAP. The SPN gang *loves* our cards and they keep them
permanently
on their walls. Now's your chance to get in a Congratulations for Season 4 before they go on summer haitus.
Do eeeet! .69 cents or two regular postcards stamps will do the trick. Hurry! Run! Spread the love. :-)
All the info you need is
In This Post.
:-)
Cheers ~
Erin
Okay, guys! We're down to the wire. Production on SPN's season 3 ends with the month, so we've just days to give them the love.
w000t, hey guys! The CW has made an early announcement, and Supernatural is GOOD for Season 4!!